The information below is from previous years. The 2023 market is cancelled.
Costs and cash for the Lincoln Christmas Market 2023

ENTRANCE IS FREE and there are NO TICKETS REQUIRED

You don't see that very often, do you?

That's right, the Lincoln Christmas Market is absolutely free to enter and requires no booking and no tickets. WONDERFUL!

The money you spend on food, drink and lovely gifts is an entirely different thing!

On some years there's been a small cost to access the Bishops Palace which is run by English Heritage and the entry fee helps towards the maintenance of the site, however, it is unclear if this area will form part of the market in 2022, we think given the restoration work going on it's probably unlikely.

It would be wise to bring cash because there's so many fabulous gifts, tasty food, drinks (including Mulled Wine - of course) and fun activities, not to mention fairground rides. A lot of stall holders will have credit card machines but as you'd expect, a lot operate on cash only - and cash machines close by have been known to run out during the markets. There's also the risk of card machines going down but it's entirely up to you.

To get to the market, there is a charge for the park-and-ride service, which runs from the Lincolnshire Showground and the cost varies on the day you choose, your age and other factors.
What sort of thing can I spend my money on?
Gifts and hand made arts and crafts
Food and Drink (alcohol including mulled wine, soft drinks, hot drinks)
Christmas decorations and ornaments
Local Lincolnshire items
The Castle Illuminated Wall Walk (subject to it running this year)
Fairground rides and experiences
Lots, lots more...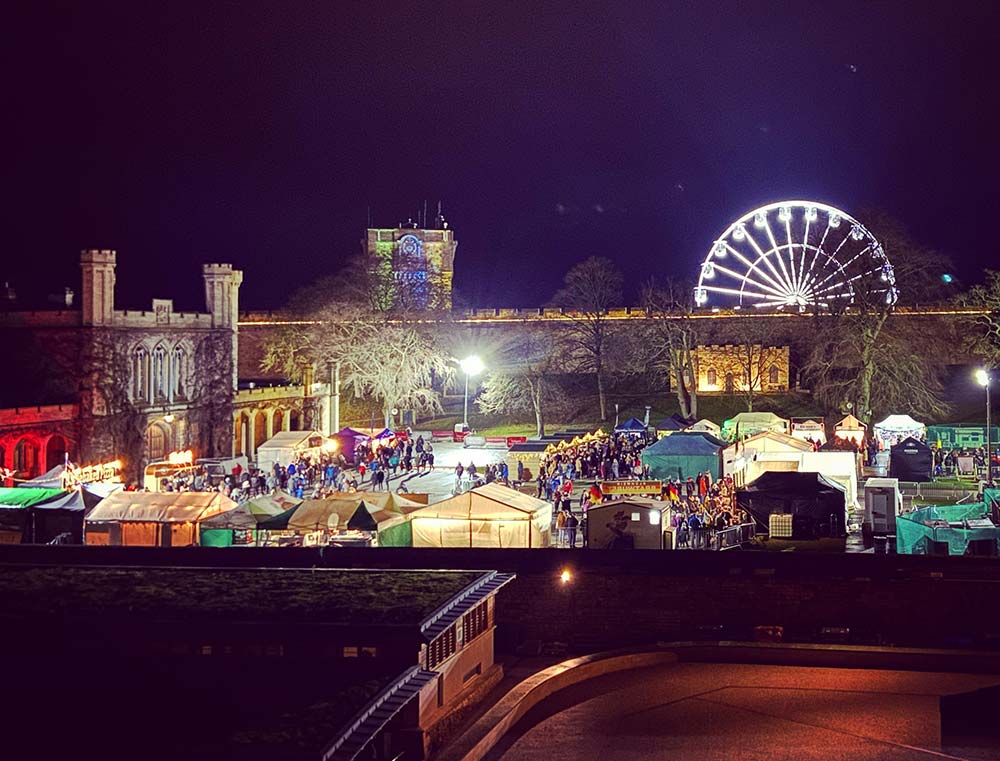 More common questions and answers for the Christmas Market